HISTORY TIMELINE NOTEBOOK PDF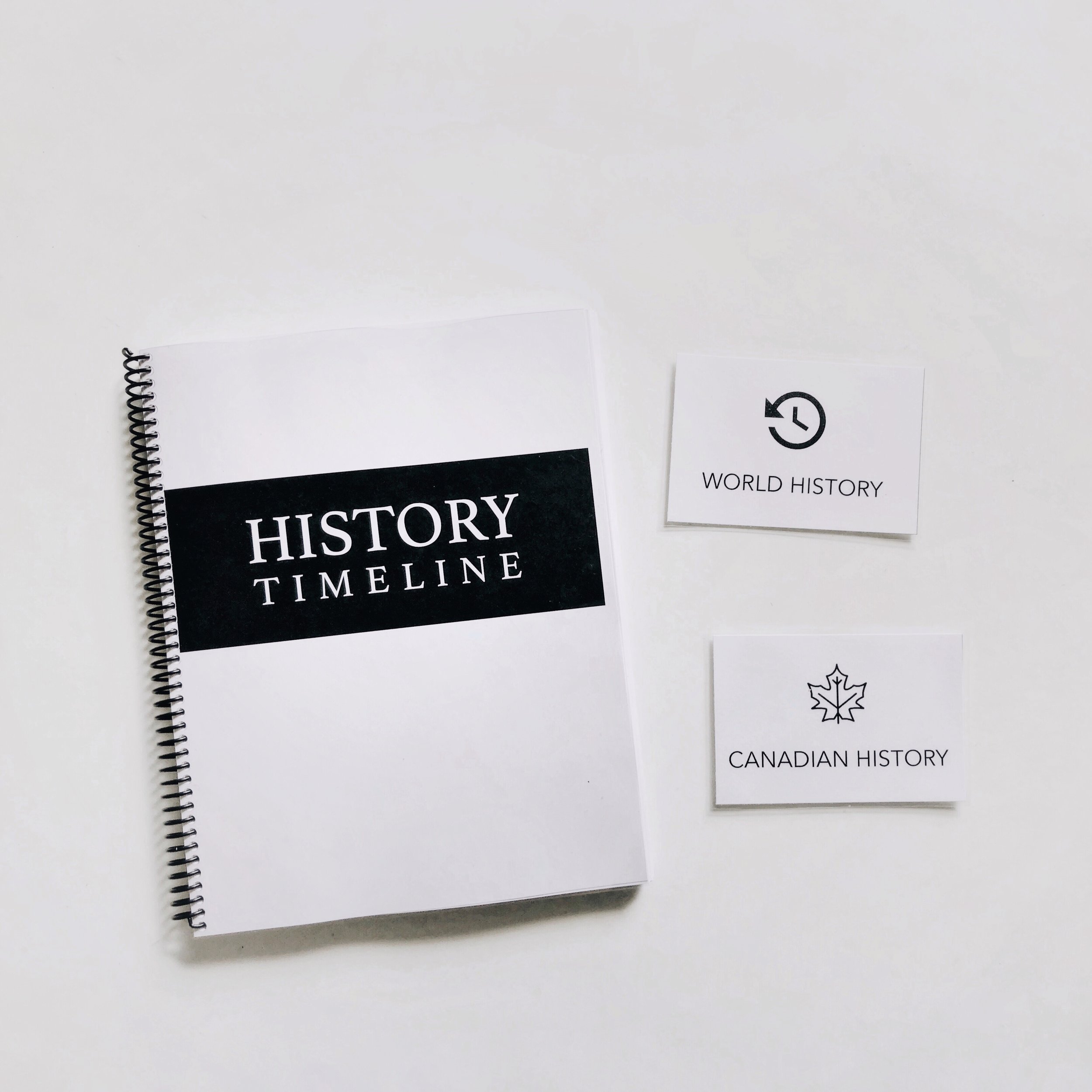 HISTORY TIMELINE NOTEBOOK PDF
What is it? A 100 page PDF notebook timeline, with two cover options and timeline pages starting "at the beginning" and ending in 2020.
What do you do with them?
Print the file out as a notebook, and fill in each page as history milestones are learned. Add images or just dates and important details.